Enable faster support
Leading SupportOps, RevOps and DevOps teams use Obie to unlock the value of their existing tools, build a self-serve support process, enable helpdesk automation and create better employee experiences.
Get Started
You'll be in good company
Over 7,000 teams have trusted Obie to help them get more done.
Cvent Case Study
"Obie has been a great addition to our team. Obie has helped prevent tickets from happening in the first place by providing instant answers. Our engineers also love it because of its slick integration with Slack and Jira Service Desk. This has contributed to overall better user experience and customer satisfaction."
Mohammed Dajani, Senior IT Manager - Cvent
Confluence (Server)
Jira Service Management (Server)
Obie FAQs
Cvent, Inc. is a privately held software-as-a-service company that specializes in meetings, events, and hospitality management technology. The company offers web-based software for meeting site selection, online event registration, event management, email marketing, and web surveys. Learn how Cvent used Obie to navigate the COVID-19 pandemic and accelerate 4000+ employees to remote working success with automated ticketing in Slack and self-serve helpdesk knowledge.
View Case Study
Hawke Case Study
"Obie is incredibly useful if your organization starts getting to that threshold where it's increasingly difficult to find what is necessary, and people are relying on shoulder taps to actually get their jobs done. I think that's really where Obie's going to shine. And from a personal perspective, if I go to any org in the future, it's like "we have a really hard time finding stuff", I absolutely know what to do."
Director of Paid Social and Special Projects - Hawke Media
Google Drive
Box
Obie FAQs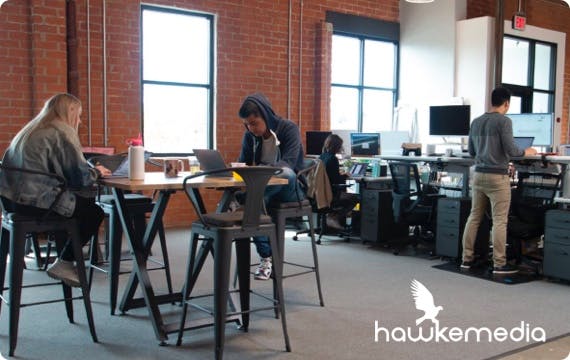 Hawke Media is a full-service outsourced CMO based in Los Angeles, CA, providing the guidance, planning, and execution to grow brands of all sizes, industries and business models. Learn how Hawke Media used Obie to make their Google Drive instantly searchable from Slack and save $12k/month in billable hours.
View Case Study
Loved by G2 Reviewers
98%
Overall customer satisfaction rating on G2